Toradol (Ketorolac) has been found to be useful in the interim treatment of moderate to intense pain. It is normally used prior to or following a surgery, operation or other medical procedures.
Generic Toradol (Ketorolac) is normally given initially in an injection form and then orally. The injection is administered in a muscle or vein. Follow the directions of your health care professional. The prescription should not be changed or altered. The injection should be administered by your health care professional, nurse or doctor.
The tablet form of the medication should be taken with sufficient water.
Toradol injection and tablet together should not be given for more than five days.
This medication may be given as a onetime dose or at regular time intervals.
Long-term usage of this medication should be only on the advice of your health care professional.
If you have recently undergone a surgery or operation, inform your health care professional before taking this medication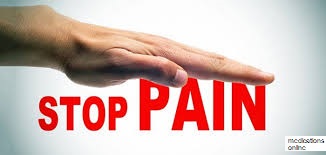 Take the advice of your health care professional if you are affected by any of the following:
Asthma


Heart diseases


Blood disorders


Hypertension


Liver complications
Proper storage is necessary for medications as they are prepared under preset conditions and they will last for the predetermined period only if they are stored in the recommended manner. Toradol should thus be stored in a cool, dry place, at room temperature of around 25oC and away from high temperatures and moisture
Ketorolac belongs to a group of medications called as non-steroidal, anti-inflammatory drugs. It helps by reducing the paid and swelling which normally develops after an operation, surgery or other medical procedures.
This medication helps to provide relief by bringing the pain and swelling under control, thereby enabling the affected people to resume their daily activities.
This medication works by blocking the naturally produced, inflammation inducing chemicals in the body. This is what leads to the decrease in swelling and pain.
Users should try to get additional information regarding the probable other uses of this medication when they buy Toradol from their local pharmacy or drugstore; as health care providers may allow this medication of other purposes than those listed here
Toradol overdose may lead to loss of consciousness or very low breathing. To take care of such a critical condition, the local poison control center should be contacted immediately by calling on 1-800-222-1222. Otherwise, the emergency services on 911 can be called for assistance.
Usage of this medication should be avoided before and after bypass surgery.


Regular monitoring of the efficacy of the medication is necessary. Hence, visits to your health care professional should not be missed.


Consult your health care professional on the changes in diet and lifestyle required to strengthen the immune system.


Alcohol intake should be avoided as it can cause an increase in the side effects of this medication.


Before starting the use of Toradol, nursing mothers should seek the advice of their doctors
During generic Toradol use there may be some minor side effects such as: feeling of heaviness, gas, sweating, lightheadedness, nausea and others. These side effects should be ignored as they are temporary. However, if these side effects do not subside and become worrisome, then it is better to inform your health care professional.
There are hardly any instances of serious side effects of this medication. Nevertheless, immediately call your doctor for help when the following side effects occur:


Beginning of any wounds in the mouth or skin problems


Increased response to light


Appearance of purple spots on the skin


Seizure


Pain in the chest region
Before they use Toradol, users should study the side effects of this medication by obtaining more information from their health care professional in this regard.
Toradol should not be used together with the medications listed. This is done to avoid any unfavorable reactions. Thus, before you use Toradol, bring to the notice of your health care professional, the list of medications currently under your use.
Trazodone, Zofran (ondansetron), amitriptyline, Cymbalta (duloxetine), Vicodin (acetaminophen/hydrocodone), ibuprofen, Lyrica (pregabalin), Neurontin (gabapentin), Phenergan (promethazine), prednisone, Skelaxin (metaxalone), Lasix (furosemide), Topamax (topiramate), Klonopin (clonazepam), tramadol, Valium (diazepam), Ambien (zolpidem), Darvocet-N 100 (acetaminophen/propoxyphene), Xanax (alprazolam), Flexeril (cyclobenzaprine) and others
To get cured in the earliest possible time, take Toradol as prescribed by your health care professional. However, in the unlikely event of missing a Toradol dose, get in touch with your health care professional to find an alternative to the missed dose. However, do not take a double dose to make up for the missed dose
Quantity
30, 60, 90 pills
Related Categories:
Pain Relief
Related Medications:
Celebrex, Imitrex, Zanaflex